Swimming Pool Fence (Total

7

Products)
Various products of Swimming Pool Fence, providing product images and basic parameters with each Swimming Pool Fence and Temporary Swimming Pool Fence; We are a professional Chinese manufacturer of Swimming Pool Fence, and look forward to your cooperation!
Swimming Pool Fence
Swimming pool fence is specifically designed to protect your children or pets from entering the pool without you knowing.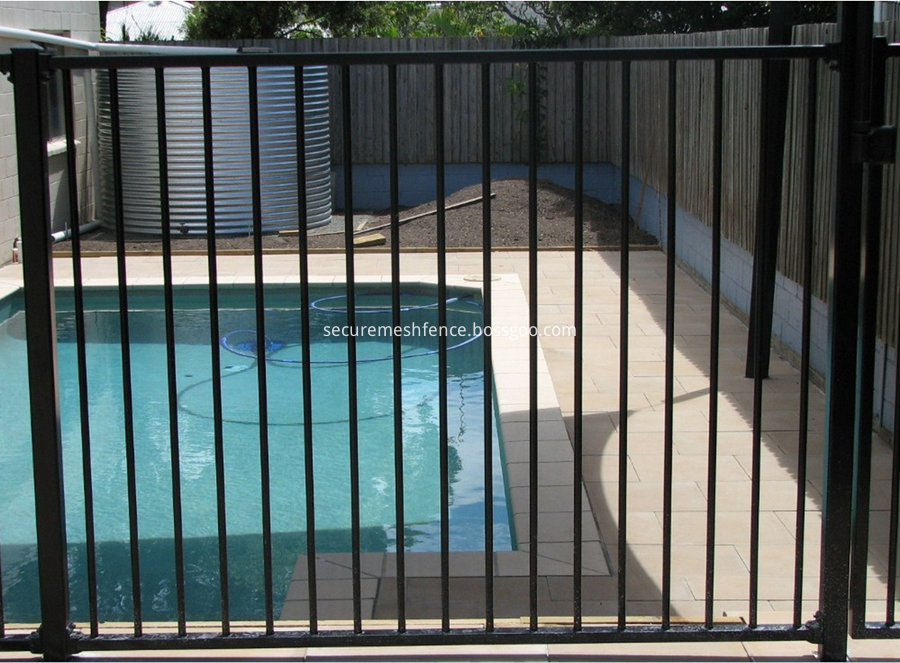 Specification:
Size

1250x1980mm, 1300x2311mm, 1100x2230mm, 1100x2100mm, 1100x2000mm

Frame pipe

Ø38x2mm, Ø38x1.8mm, Ø38x1.5mm, Ø32x2mm, Ø32x1.8mm, Ø32x1.5mm, Ø25x2mm,

Ø25x1.8mm, Ø25x1.5mm

Inside pipe

Ø25x1mm, Ø20x1mm
Installation:
1. Assembled panel, no welding job, only connect panels with fittings
2. Installation choice: Mounting on the ground or buried under ground
3. Will give expert advice according to your condition
4. Detailed installation instruction available
5. Expert team for guidance
Advantage
Static powder coated panels
2. different designs for your selection
3. No welding job, easy installation
4. Quality warranty for over 30 years
5.17 years expert team available
Swimming Pool Fence Models
These fence models are our factory normal styles. If you can't find the right models in this image, don't worry and contact with our salesman please. Provide your fence specification to us and we will make the drawing artwork for you ASAP!.